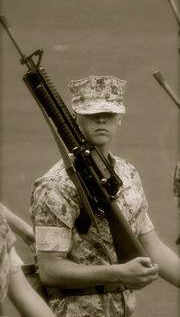 My path to where I am has been a strange journey. After high school, I did my first discover scuba dive in Hawaii but didn't pursue scuba diving until a few years later after college. I graduated from FAU with a BA in Multimedia degree focusing in computer animation but it wasn't the career path I wanted at the time. During college, I wanted to pursue a career path with the United States Marine Corps in hopes of becoming an F-18 Fighter Pilot. Unfortunately that path ultimately came to an end at Officer Candidate School due to injury and inevitably leading to a decision to continue to fight that battle or take a risk at an entirely different career path… I choose to take a risk on a new path.
In 2018, I took a job in Peniche, Portugal with a dive center as a photographer/cinematographer for the dive season with very little equipment that they provided and I had brought. I was hooked. It was everything I wanted. From that point on, I did everything in my power to become a better diver so I could be better at underwater imaging. I started to work as a divemaster and instructor for a local dive charter company in Pompano Beach, Fl, where I quickly gained a variety of experience wreck jumping and running charters while practicing filming/photography on my days off.
It was at this job I met and eventually became friends with a diver named John Chatterton. I had no idea how this friendship would shift the path I was on. At the time, he was teaching technical diving classes almost every week and he extended the offer to anyone working at the dive charter to come take a technical class with him. I had run dozens of trips for him as a divemaster and I couldn't pass up the opportunity. I took my first technical class with him and was immediately obsessed with technical diving and all its complexities. I continued to refine my technical diving skills to where I am able film/photograph wrecks while managing dives to 330ft. The time and effort has paid off with underwater work for television, magazines, and dive organizations.
In 2022, the opportunity to work in the Hispañiola area was offered to discover shipwrecks lost to history as an underwater imaging specialist and as one of the Captains. This work has provided the opportunity to be hard hat trained and use my long neglected college degree by creating 3D models of the underwater sites using a process called photogrammetry.